Caster Brakes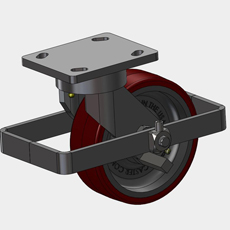 Wrap Around Brake
The wrap around brake provides total access to the braking system regardless of the caster orientation.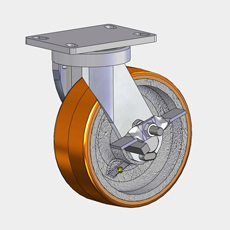 Single Side Brake
The single side brake is an economical brake for medium heavy-duty casters with 6 to 12 inch diameter wheels.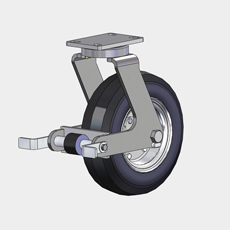 Pneumatic Poly Cam Brake
Similar to the standard poly cam brake in operation, the pneumatic poly cam brake offers a greater movement of the brake shoe to compensate for pneumatic tires. The brake is foot operated.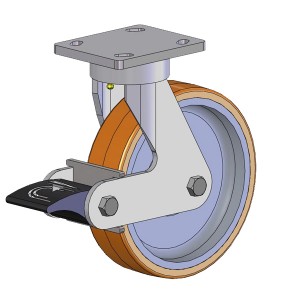 Polyurethane Cam Brake
A polyurethane cam roller engages a steel brake shoe against the tread of the wheel providing positive engagement of the tread. Levers can be mounted toe out (shown) or reversed to toe in.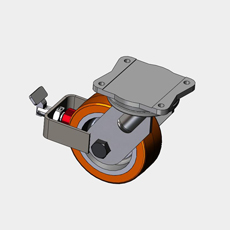 Heavy Duty Tread Brake
The heavy duty tread brake operates in the same manner as the tread lock brake. It is designed for larger casters and provides greater holding capacity.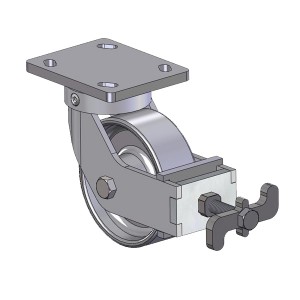 Face Contact Brake
The face contact brake is activated by tightening the brake shoe against the wheel.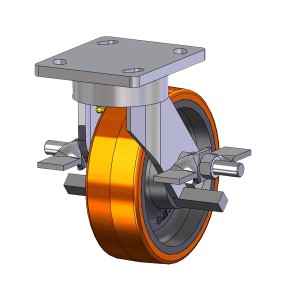 Dual Side Brake
The dual side brake is a cost-effective hub brake. Each brake lever must be engaged by the operator.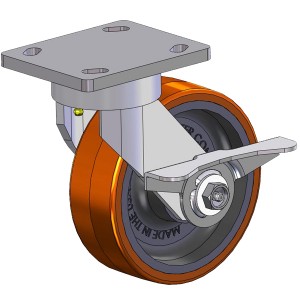 Cam Brake
The cam brake is used on lighter duty casters. This brake provides an efficient, cost effective hub braking system.